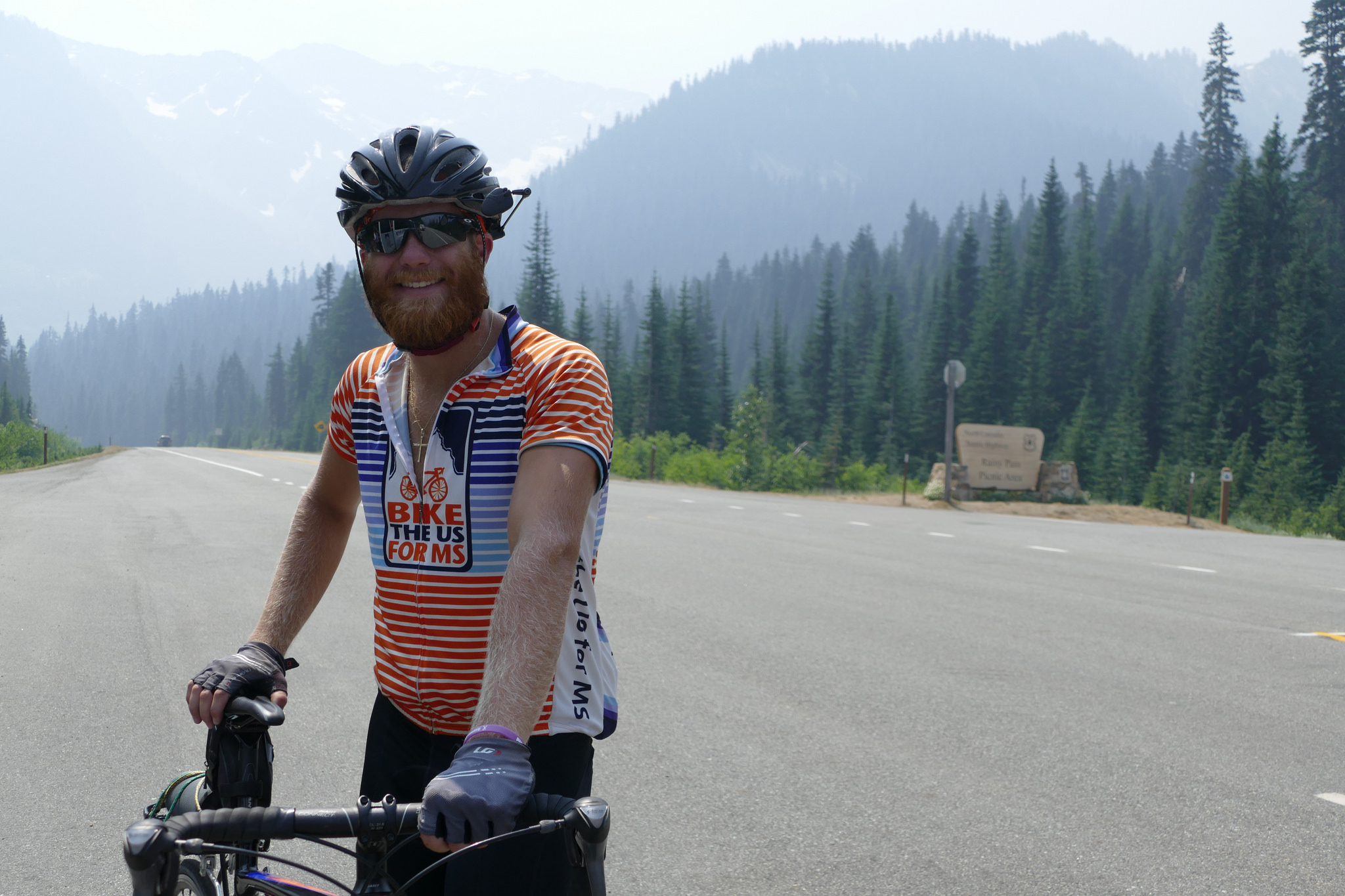 How many miles per day?
Our routes travel 65-70 miles per day. Daily mileage may be affected by terrain or weather conditions. Because of these variables, and distances between towns, some days may only be 30 miles while others may be 100 miles. See specific route pages for detailed information on daily mileage.
What route do we take?
We use routes and maps produced by the Adventure Cycling Association. These are the most researched and widely used bicycle routes in the country, and Bike the US for MS cyclists have been enjoying them from the start. Check out our route pages to see your options!
How much does it cost?
Many expenses will be covered by the fundraising minimum, including all overnight accommodations, tires and tubes, maps, team apparel, support vehicles, route leaders, minor bike maintenance and some team meals. Food while on the road will be your main expense and the amount spent can vary greatly depending on whether you cook at camp or grocery shop and use your food cubby or eat out for most meals. In general we recommend budgeting $1,300 - $1,600 for costs while on the road. The fundraising minimum is $4,500 for the cross country routes and $3,000 for the coastal routes. Fundraising for a segment of any route is $2/mile. For example, the Yorktown to Blacksburg segment of the TransAm is 360 miles, so the fundraising minimum is $720. Our goal is to donate at least 50% of your fundraised dollars directly to MS clinics for research and treatment, and to individuals for projects that facilitate independent living.
Where do we stay at night?
We stay in city parks, state parks, national parks, churches, fire stations, college dorms, community centers, hostels and the occasional hotel. There will be occasional hotel stays, but we try to keep overnight expenses to a minimum so that more of the raised funds can be given to MS organizations we support. One night in a hotel for the team is usually enough money to build a ramp for someone with MS. You are always welcome to pay out-of-pocket for a hotel room even when the team has other accommodations lined up that evening.
Do I need a bike?
Yes! Road/touring bikes are the best option (except for the Great Divide Mountain Bike Route). Road bikes are faster but aren't designed to carry the heavy loads that touring bikes are made for. Most of your belongings will be in the trailer, but it's convenient to carry some items during the day so you can be more independent. We suggest apprehending a bike that you'll be most happy with when the trip is over. Do you want a light, fast bike? Or would you prefer a commuter so you can carry heavier loads? Many different bikes have been used successfully in the past, and with proper preparation, yours will too. We are happy to chat with you about the options, give us a ring at 201.503.6367!
When can I apply?
We accept applications on a rolling basis until the trips are filled, so the sooner you apply the better! We are currently accepting applications for all 2020 routes.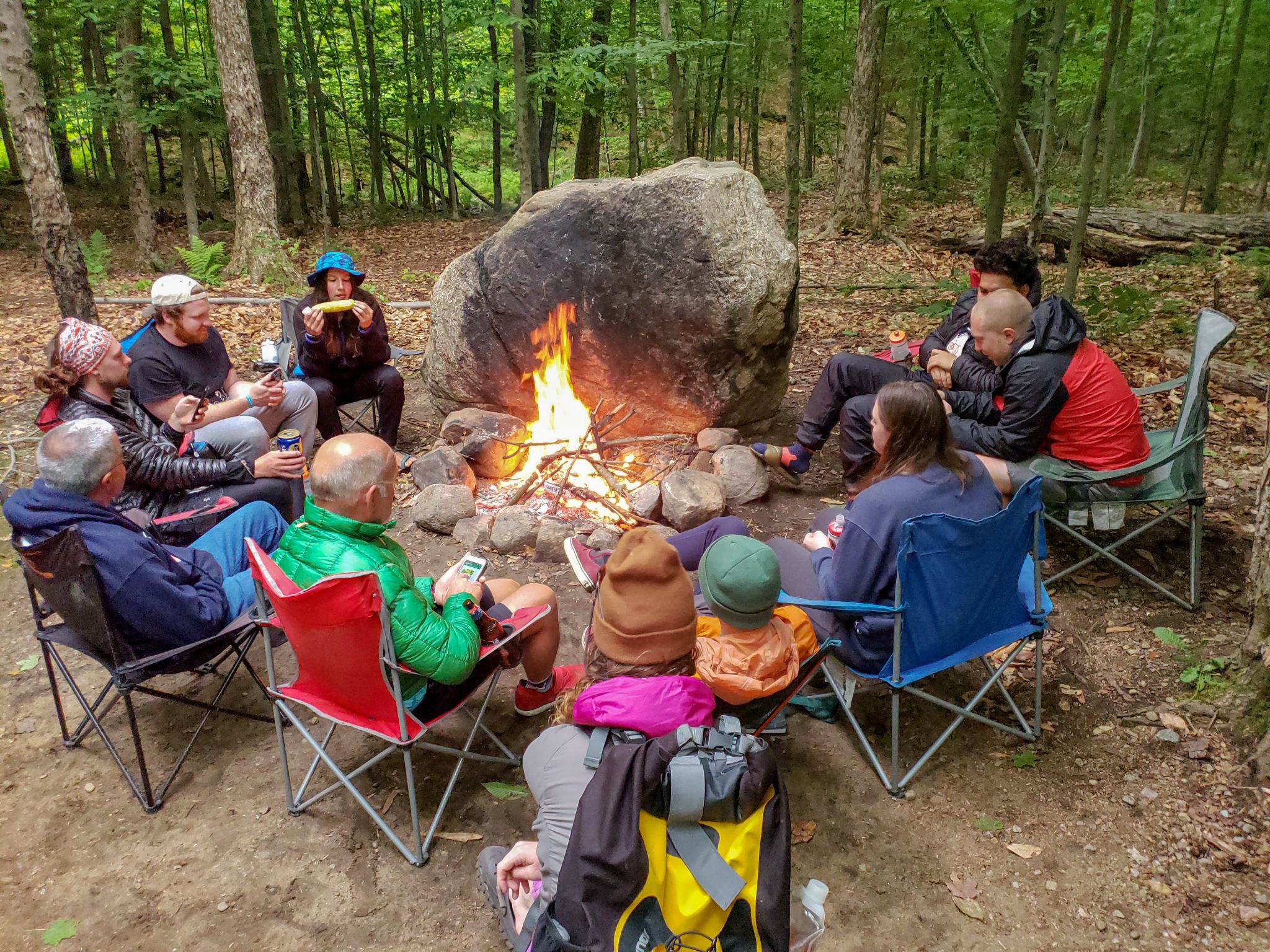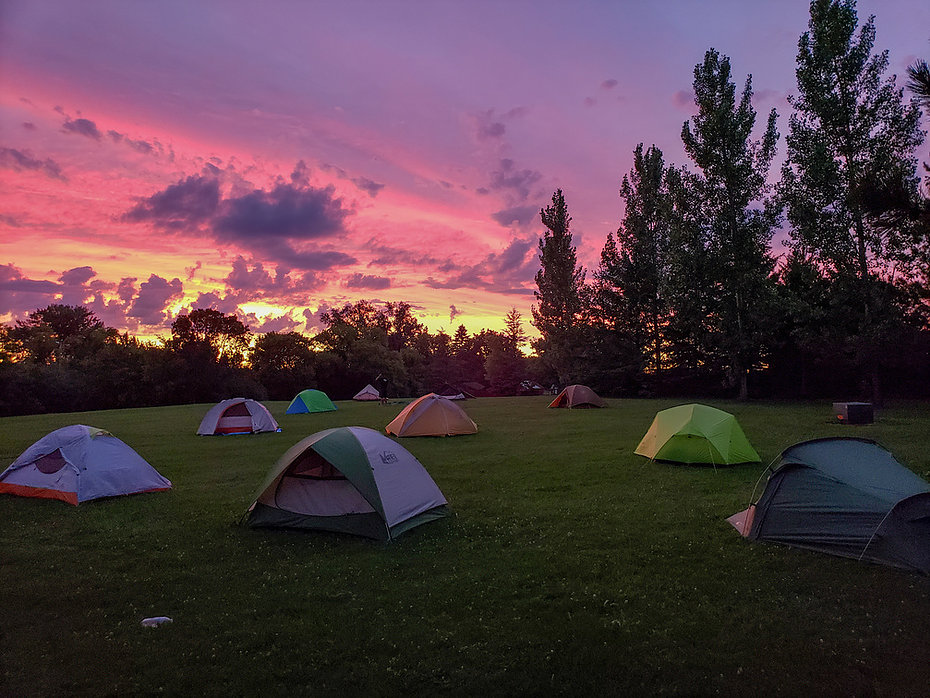 How will I know where to go?
The maps we use are specifically made for bicycle touring. They contain route information such as distances between stops, stores, restaurants and other important information about the route. Route leaders will ride with the group and assist if you have mechanical issues or other problems. There are planned rest stops every 20-30 miles. The support vehicles and route leaders will always be within 20-30 miles if you need assistance.
Where do I put all of my gear?
Each cyclist has a cubby to store their belongings that is approximately 30"x16"x18". There is additional space for each cyclist to store food, as well as a "day cubby" in the rest stop van to put items you may want to retrieve throughout the day at planned rest stops.
What kind of camping equipment do I need?
On these van supported rides you will not need the lightest and smallest (aka most expensive) gear, but you will need to fit all of your gear into a 30"x18"x16" cubby. You will be happiest with equipment that keeps you dry and comfortable for two months (and hopefully beyond). Luxuries include hammocks, pillows, small fans, and other items that will fit in your cubby. Check out our required and recommended gear on our Gear List. If you have questions about gear send us an email or give us a call/text at 201.503.6367.
What happens to the money we raise?
Cyclists deliver funds via bicycle to UVA's MS clinic in Charlottesville, Swedish MS Center in Seattle, and Fairview MS Achievement Center in St. Paul as well as contributions to National MS Society chapters across the United States. We also fund numerous home modification projects in partnership with the National MS Society. These projects include, but aren't limited to, ramps, bathrooms, stair lifts, hospital beds, grab rails, etc.
Is this a fully supported bike tour?
Bike the US for MS teams are working together to bike across the United States and rid the world of MS. You will be provided the resources, framework, and support to reach this goal. Your gear will be carried by support vehicles, your route leaders will be there to help you along the way, water stops will be set up every 20-30 miles, nightly accommodations will be ready, but the pedaling is up to you! We embrace camping to be able to donate more to those with MS. One night in a hotel for the team is enough money to build a ramp for someone with MS. This is a van supported bike tour where roughing it is embraced, if a more catered trip with all hotel overnights is what you seek check out this tour where you can enjoy a more luxurious ride while still raising funds and awarness for multiple sclerosis through Bike the US for MS!
Are contributions tax deductible?
Yes! Bike the US for MS Inc. is a 501c3 tax exempt organization with tax ID #27-2192426. For more information on how to deduct charitable contributions from your taxable income try the following websites: About.com and IRS.gov. A confirmation email sent to donors serves as documentation for online contributions.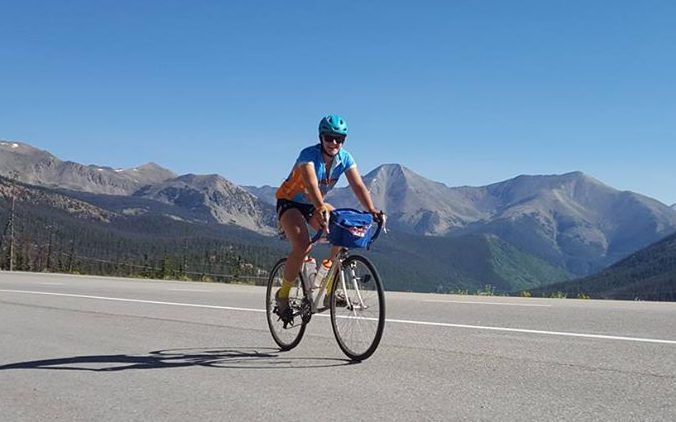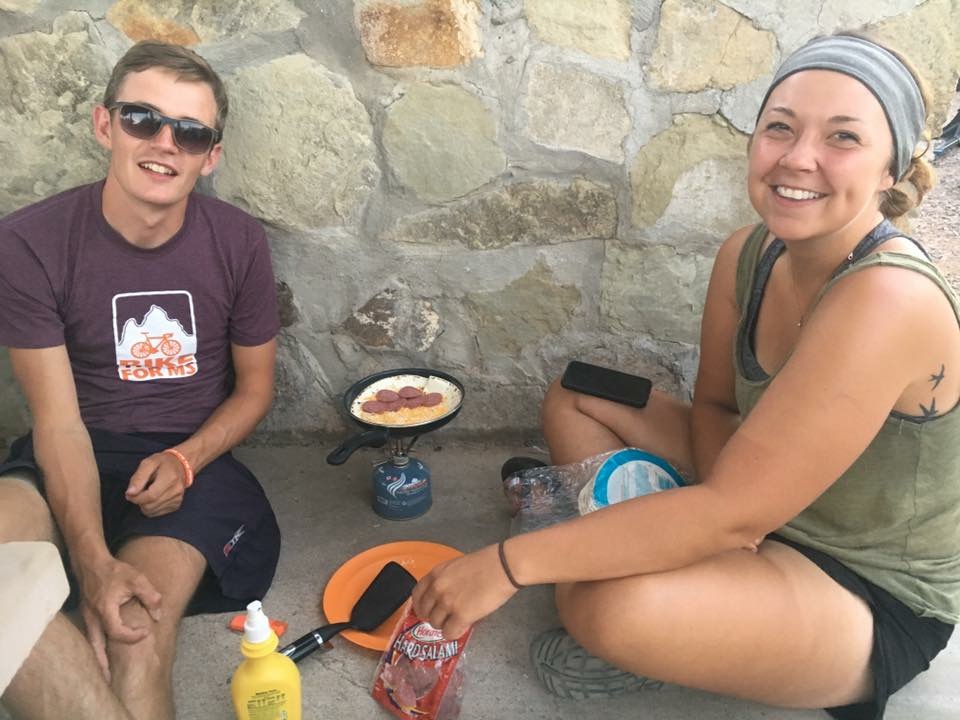 How do I raise the fundraising minimum?
The online donation system makes it simple for people to donate in your name once you've created your profile on the website. Start by asking friends and family for sponsorships. Then branch out to coworkers, teammates, church members, and random strangers! There are many tips and strategies in the Fundraising Guide that you will receive once you've applied and been accepted.
Can I use a third party fundraising site to raise money?
Yes, you can use a third party site to raise funds, but there are a couple things to keep in mind. Donations to third party sites are not tax deductible, so your donors will not be able to deduct their contribution from their taxable income. Also, third party sites keep some percentage of what you raise (usually 8-10%), so less of what you raise can be applied to your fundraising minimum. Fundraising through the Bike the US for MS website ensures donations will be tax deductible, and 100% of what you raise is applied to your fundraising minimum.
I live outside of the US, can I participate?
Absolutely! We have international riders every year. Biking across the US is a great way to see the country from a unique perspective. We'd be happy to answer your questions regarding traveling with your bike, temporary cell phones, etc. Email info@biketheusforms.org or call 1.201.503.6367. We could also arrange a Skype chat if that would be more convenient or less expensive! Username: biketheusforms
How much training / experience does the trip require?
Our cyclists range from beginner road bikers to cross-country veterans! We ask that you ride 500 miles before the trip, on the bike you plan to ride, with at least two back to back 60 mile rides or more. This will help you become familiar with your bike, your own physical abilities, and provide insight on what makes for an enjoyable 60 mile ride. Being comfortable in a range of riding conditions will make the trip more enjoyable. Additionally, failure to properly prepare may put you at an increased risk of injury due to fatigue. This trip will be awesome! But it won't be easy. Route leaders and staff members have completed trips like this and will be happy to answer any questions you have.